Despite 2020 being a hugely challenging year, the Cricket Kindness Project collected masses of equipment and raised funds to send two large shipments to Antigua and Nevis - some of which the Surrey Cricket Foundation helped contribute.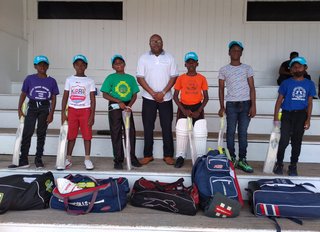 With the 2021 season approaching, are you sorting through old kit or thinking about upgrading your equipment for this year? Why not donate it to the 2021 Cricket Kindness Gear Appeal! You can also make a donation towards transportation on their Just Giving page here.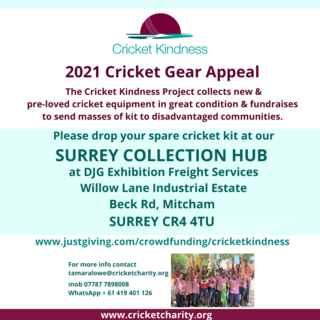 The more people who support the initiative, the more kit we can collect and the more communities requesting assistance we can help! Cricket Kindness relies on a big joint effort harnessing community spirit through our shared love of cricket!
Take a look below to see how the Cricket Kindness Project has been hitting the news far and wide!
Antigua Broadcasting Service TV News Coverage about the Cricket Kindness Project
ABS TV News Cricket Kindness 19th Jan 2021 ANTIGUA

Press Articles

NewsRoom Antigua - "Cricket Kindness Project donates a quantity of gear and equipment to Antigua"
Nevis Pages - "Nevis Receives Significant Supply Of Cricket Gear"