A vibrant Tapeball cricket tournament was held in Norbury Park, Croydon, South London on 27th August to mark World Refugee Day. The event was attended by eight teams of young adults, each of whom had earned their spot after navigating the competitive group stage.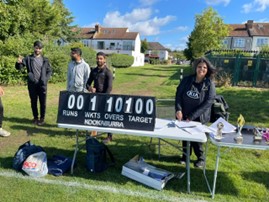 The cricket throughout the tournament was of a high standard, with players displaying remarkable batting and bowling skills. The grand finale was an intense clash between Afghan United and Malik Eleven, with both sides giving their all. In the end, Afghan United emerged victorious, securing a well-deserved hold on the championship trophy.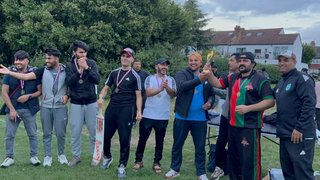 Over 50 players and staff were involved in the tournament throughout the day. The local community kindly provided food and refreshments for the players, ensuring that they were well-nourished and hydrated. The ground was made available thanks to key network partners Croydon Council, who ensured that everything was well set up for the day ahead.
The tournament was a joyous occasion for all involved, and it served as a reminder of the power of cricket to bring people together. The event was supported by the England and Wales Cricket Board (ECB), the Surrey Cricket Foundation, and Croydon Council. Special recognition is also owed to the dedicated volunteers and officials who orchestrated the day and tournament brilliantly.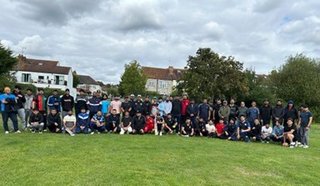 The tournament was a great success, and it is hoped that it will continue to be an annual event. It is a fitting way to commemorate World Refugee Day and to celebrate the power of cricket to unite people from all walks of life.