Sunday 26th June saw the annual Norbury Park cricket festival return in Croydon. The event has been organised and delivered by our Chance to Shine Project of the Year coach Asad Butt for a number of years now, and this continues to be a very popular offering for players from a variety of different communities, religions and backgrounds.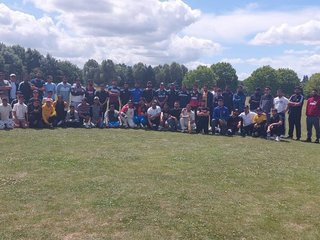 The format on the day was 6 a side tapeball cricket, which is very popular and involves wrapping a tennis ball with electrical tape which makes it harder, giving the bowlers a chance to swing the ball but also allows batters the chance to hit it further and longer!!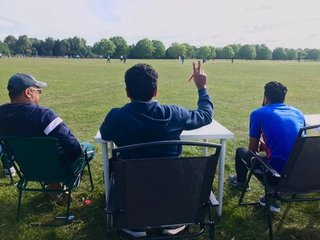 8 x teams were involved throughout the day, with the none turf cricket pitch getting plenty of action throughout the day, the event was very supported by local families and the community and proved to be a real showcase for cricket in a much-deprived area that is lacking many cricket opportunities.
On the day a local team with players coming from Afghanistan came out on top to take the trophy.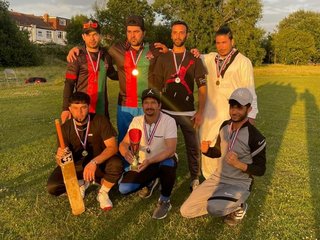 Asad Butt leading the event was full of praise and said "It was a great opportunity for everyone to come together and enjoy cricket on a beautiful sunny day. Everyone got involved and thoroughly enjoyed the competition. I am hoping it will help inclusion and social cohesion which was the primary objective of the event."
Special thanks goes to our supporting partners the ECB, Croydon Voluntary Action, Croydon Council for their continued support of cricket within Norbury Park. Also, big thanks to our coach Tahir Khan and club secretary Arti Kumar for supporting the event.